R.S.Product offers comprehensive solution for the establishment of advanced greenhouse project.

As one of the leading companies in irrigation system, R.S.Product consistently researches, develops designs with advanced technology to establish greenhouse.

Our contribution starts from structural design of greenhouse to market strategy.

Experts help in designing suitable infrastructure of the greenhouse taking care of climate, heating ventilation & computarised system.

Implementation of the best & economical design for irrigation system to meet the demand of any crop under all conditions specially for crop grown in soil less substrate.

Using latest technique & knowledge of design, We also help the crop development in cooling & misting system of green house.

Use of water recycling system for regions where water conservation is a must.

Extending support, we contribute with our expertise in developing seedling nurseries.

R.S.Products, pioneer in irrigation system also contributes in field such as :

*Advanced sorting & packing system.

* Supporting and finding quality markets for the produce.

*Planning & feasibility studies for new projects.

*Expansion & upgradtion of existing projects

*Finding funding sources for their execution.
Application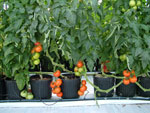 »

Vegetables
»

Seedling Nurseries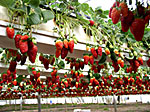 »

Strawberry Special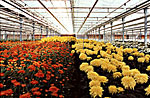 »

Flowers
»

Ornamental Plants
»

Medicinal Plants