R.S.Product has its roots in irrigation business with the track record of innovation in irrigation field since the last 20 years.

We provide :

*Complete solution of drip/micro irrigation including nutrient / chemical distribution.

*Installation and supply of complete irrigation equipment from water source to crop.

*R.S.Product brings to you the most professionally designed micro sprinkler, emitting system of irrigation. As a pioneer in this field of irrigation we provide the best design & selection of emitting devices for all seasons suited to specific condition & requirements.

*Provision of semi to complete automation system for irrigation.

*Apart from our own manufacturing items, we also use & supply the best & proven quality irrigation equipments from all over the world.

*With the fast developing technology in Drip/Micro irrigation system, our team of engineers & technicians provide customize solution and continuous up gradation.

*After deep study our team of expertise plan & decide feasibility of the project on its implementation as per requirement such as; Survey of land, crop type, climatic condition, topographical configuration and nature of soil.

*Collecting pertinent data, conducting feasibility studies and designing the best system suited for requirement.

*Continuing follow up service and advice by engineer who will be in constant touch with customer.

*The team, after deep study, will suggest the best & proper selection of emitting devices for different crops. i.e. Farms, Nurseries, Orchards, Green house, Lawn, Field crop, Golf course, Plantation. etc.
Application
»

Nurseries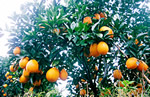 »

Orchards
»

Green house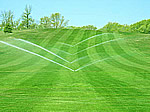 »

Land scaping
»

Plantation
»

Vegetables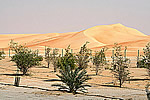 »

Desert Irrigation